An online course for parents of babies 3 -12 months who are ready to set their children up for successful sleep!
Are you just coming out of the newborn haze? Is your child up all night needing your help to fall back asleep? Do you spend most of your day trying to get your child to nap only to have them wake up 30 minutes later? Feeling overwhelmed under the avalanche of seemingly contradictory baby sleep advice?
Helping your baby sleep can seem complicated, ineffective, and ultimately futile. But it doesn't have to be. The Baby Sleep Academy course was created to help smart, loving parents set their children up for sleep success. To provide practical and evidence-based support so you can rapidly and effectively improve the sleep outcomes for the entire family.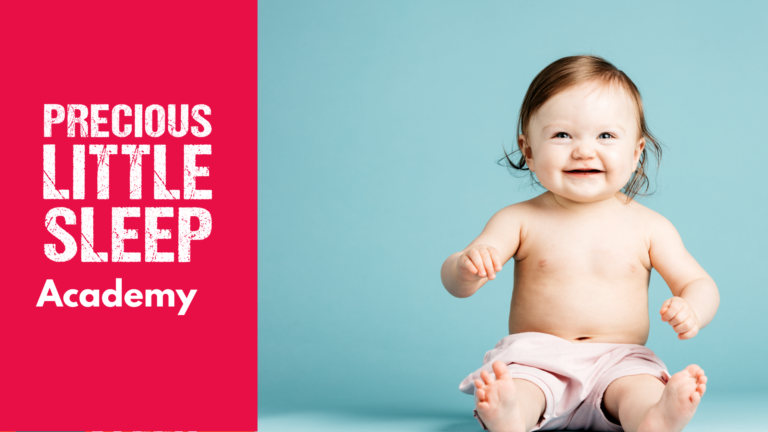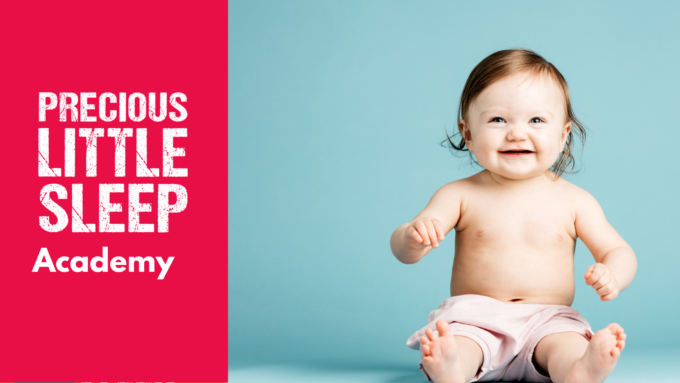 Many parents spend months or even years desperately sleep deprived having been convinced that desperate fatigue is simply part of parenting. That there is something "natural" about waking up multiple times a night and thus you should quietly and contentedly do so for months or years.
But the truth is that waking all night long is just as hard on your child as it is on you. Sleep is foundational to our children's health and development and they are capable of solid sleep if set up to do so. This academy was created to give you the knowledge to understand why and how to help your child succeed, and then walk you through the process of developing and implementing a plan to get your whole family sleeping dramatically better in a relatively short time.
Establish a consistent and age-appropriate bedtime
Gradually resolve night wakings
Teach your baby to fall asleep independently
Establish a sleep coaching plan that fits your parenting style and child's temperment
Wean off night feedings
Optimize the morning wake up time
Create a healthy nap schedule
Navigate unforeseen obstacles (illness, travel, etc.)

In this course you will learn the secret of baby sleep. The secret I can't share with you here but wait…I can!

The secret is twofold – that your child is absolutely capable of falling asleep without your assistance. And that with a solid plan that you can confidently commit to, you can make positive changes for your whole family. This doesn't have to be terrifying, you simply need the right information, strategies, and support to be successful.
And that is why this course exists.
Who the Precious Little Sleep Academy is For:
Parents of healthy 3-12 month old infants
Who are ready to make a positive change for their whole family
And value evidence-based approaches to sleep and parenting
What Does the Precious Little Sleep Academy Include:
A 4-week online video course (you can see the syllabus here)
A step-by-step plan to help your child master independent sleep
A copy of the comprehensive best-selling Precious Little Sleep ebook
A printable 10-page planning document to detail your plan for night and nap sleep
Access to a private academy-only group for a month of personalized support and coaching from the Precious Little Sleep team
Everything you need to master night and nap sleep
With an approach founded in science, support from a highly knowledgable and experienced team, and a sleep plan that matches your goals and parenting style, sleep can be dramatically improved in a matter of days. Our goal is to set your for success by giving you the tools, information, and support you need to achieve healthy sleep for your family.
What Do Courses Look like?
Here is the intro to Precious Little Sleep Academy – easily digestible step-by-step guidance to help you achieve your goals.
Classes start roughly every other month and attendance is limited so we can ensure personal support and coaching in the group. If you're ready to make improve your child's sleep sign up here and we'll notify you when registration opens for the next academy.
---
FAQ
What if my child is not in this age range?
This course is specifically designed for babies (not newborns or toddlers) but we're working on options for those ages as well!
What if I don't want to night wean?
Then don't! Parents can decide to keep some or all night feedings. We simply provide the tools to wean when you're ready to do so.
Can we roomshare and establish independent sleep?
Absolutely. Independent sleep focuses on how you fall asleep not where.
Does this work for cosleeping families?
Yes, definitely. Cosleeping is often the reaction to sleep struggles and while some families can sleep fairly well while sharing a bed, most are simply doing so out of desperation. Moving a cosleeping infant to their own crib is a great path to help everybody sleep better.
Is the academy appropriate for multiples?
This course will work for all the babies in your family regardless of the number!
Does it involve crying?
Sometimes yes, sometimes no. Learning to do things in a new way is hard and sometimes tears mark the struggle. This course will give you the tools to help you guide your child towards independent sleep as gradually and gracefully as possible, and if there are tears, to ensure they are minimal.
What if I need more than 1 month of support?
Additional support and/or coaching is available. However the goal of the academy is to resolve almost all sleep issues within a relatively short timeframe. Most families find they don't need ongoing support because their struggles are successfully resolved at the end of the program!
What is your refund policy?
If you are not fully satisfied we offer a 30 day money back guarantee.
What does it cost?
The Baby Sleep Academy is $249.
How do I sign up?
Click the button below and sign up with your email (no credit card or commitment required) – we'll notify you when it's time to register (classes start every other month so 6X a year).