Does it ever feel like getting your baby to fall asleep and stay asleep is the bane of your existence? Well trust me, you aren't alone! Helping your baby sleep is a huge challenge and it's rarely something that will just magically improve on it's own. You'll need to make changes to set your kiddo up for success.
At some point you need to come up with a plan to:
Teach your child to sleep
Break out of craptacular naps
Close the all night milk bar
Gently wean your beloved off the (insert: swaddle, pacifier, bounce to sleep, feed to sleep, etc.)
Navigate developmental milestones (read: major sleep setbacks) including teething, nap dropping, travel, separation anxiety, etc.
Resolve big kid issues – early waking, transition out of the crib, etc.
Lucky for you I've assembled everything you need to know to confidently help your baby or toddler sleep well in a cute portable package. The bestselling Precious Little Sleep book (second edition) provides comprehensive sleep support broken out into easily digestible chapters so you can focus on exactly what you need at the moment.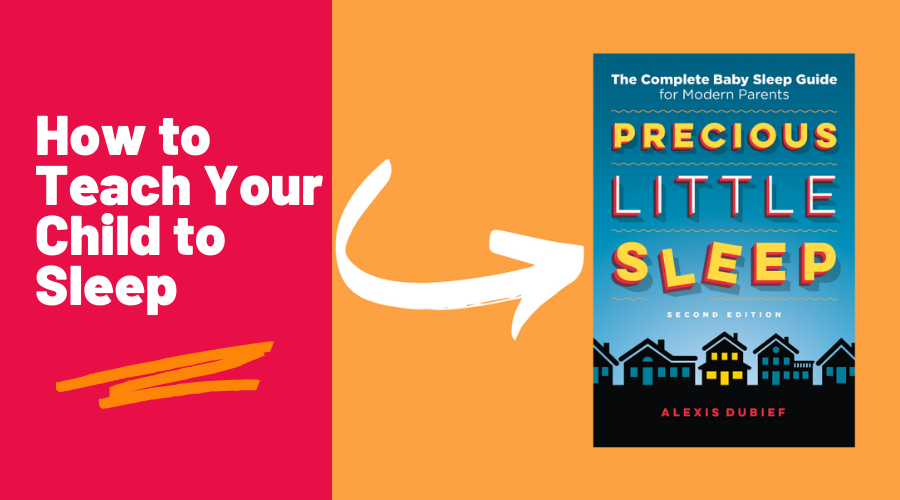 The Precious Little Sleep book is available as ebook, paperback, and audiobook and is available at Amazon and other fine sellers. Parents who have the book are invited to join the free Precious Little Sleep Facebook group for ongoing help and support.
In the meantime I've organized some the "best of" posts (as determined by registered vote and administered by Pricewaterhouse Coopers, or maybe I just picked them, your guess is as good as mine) into the Baby Sleep Guides by age:
Best Of Posts by Age
Baby Sleep Survival Guide 0-3 Months
Baby Sleep Survival Guide 3-6 Months
Baby Sleep Survival Guide 6-9 Months
Baby Sleep Survival Guide 9-12 Months
Toddler and Preschooler Sleep Guide

Is this everything? Nope. But it's a great start. And the blog is neither as current nor detailed as the book. But if it's 2 am and you need some quick answers have at it – Cheers!