I don't care what your nap or bedtime routine is like as long as a) it exists b) you like it and c) it involves books. Reading with your kids is a fun and wonderful way to connect with your kids. It's the most powerful tool you have to create a strong foundation for literacy. Even little babies love books (especially those that feature pictures of babies).
I won't waste your time with common book recommendations as I'm sure you've already discovered the gentle joys of Goodnight Moon and Sandra Boynton. Instead I've pulled together some of the lesser-known but well-loved books as determined by my family! (Click on pictures for links to Amazon! 🙂
10 Best Picture Books for Boys
10. Orange Pear Apple Bear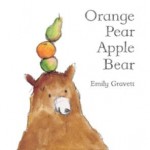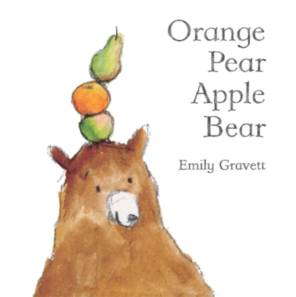 A small and simple delight, this book contains only four words: orange pear apple bear. It's a small book (you can read it out loud in under 30 seconds) but it's sweet. For people who like small sweet books a la The Quiet Book.


9.Each Peach Pear Plum

For babies this is a cute book with pithy rhymes, stories based on familiar nursery rhymes, and cute pictures. For older kids this is a clever yet simple I Spy. For older kids The Jolly Postman (also by Ahlberg) is fun too.


8. 100 Word Book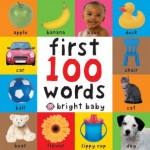 There are lots of good word books and these are a must for very young babies up through preschoolers. Babies will enjoy just looking at the colorful pictures but you'll be surprised at how quickly they respond to words. As them to point at things ("Where is the blue ball?"), you'll be amazed at how many words they really know!


7. A Frog in a Bog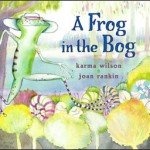 You are probably familiar with Karma Wilson because of her popular Bear Snores On books. But this little gem about a hungry "frog in a bog on a half sunk log" is a favorite in our house. It's a counting book based on what the frog eats, or doesn't as the case may be.


6. ABC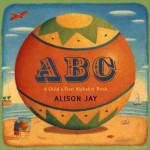 While the world is full of ABC books there is only one as beautiful and clever as this one. Each picture is detailed with many images starting with the letter in a way that magically creates a visual narrative throughout. The author's 1-2-3 Counting book (which is far more exciting than the banal title would suggest) is a treat too.


5. The Day the Babies Crawled Away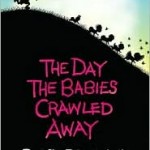 We love everything that Peggy Rathmann has done. If my kids had to choose they would probably pick 10 Minutes to Bedtime as their favorite. But since they can't type I'm going with my personal favorite.
Remember the day the babies crawled away? We Moms and Dads were eating pies and what do you know, surprise surprise! The babies crawled away.
4. King Bidgood's in the Bathtub
King Bidgood's in the bathtub and he won't get out! Well I should think not, who would if they were having this sort of party IN the bathtub? A Caldecot Award Honor book with some of the most impressive illustrations ever. Even more fun to read if you like to do character voices.


3. Albert's Alphabet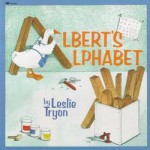 This is a relatively unknown book (only 2 reviews on Amazon? seriously?) but it's a huge favorite with kids. Albert the duck has to build an alphabet on the walking path of the school playground by 3:00pm. Does Albert have enough time? Does Albert have enough materials? Those are pretty much the only words in the entire book. Its a fun, clever alphabet book that I promise you'll all enjoy.


2. Snowmen at Night
Ever wonder what those snowmen are doing when you aren't around to see? Well if you thought they were sticking around waiting for you to bring them that new hat you promised, you are sadly mistaken! I love the great illustrations and fun rhyming story. My kids love hunting for all the hidden pictures.


1. Cars and Trucks and Things that Go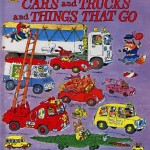 This is, bar none, the absolute most favorite book in our house and has been for years. It works on every level. It's a story book telling of the adventures of the pig family as they travel to have a picnic. It's a word book where all the words are types of vehicles (who wouldn't want a bananamobile?). And it's an I Spy book. All of Richard Scarry's earlier books are great but this one is far and away the BEST!
(Note: Later Richard Scarry books are actually written/illustrated by his son and aren't nearly as good, however it's almost impossible to tell (unless you check the publication date) because they're still labeled as Richard Scarry books.)
Honorable Mention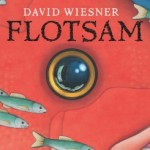 My kids like this book. I LOVE it. All of Wiesner's books are a stunning achievement but Flotsam stands out like a rare gem in a box of marbles. A boy finds a very old waterproof camera washed up on the beach and get's the film developed. What surprises are hidden within those pictures? I think my kids struggle with the narrative concept of the book (I had to explain what camera film was and they're still a little fuzzy on the idea). Personally I'm desperately wishing that I can find that camera on the beach someday.
Best Books for Girls?
Since the selection jury was comprised exclusively of boys I felt constrained by that category although frankly almost all of these books are simply excellent books for anybody. Also I'm not quite as familiar with some of the books which I see spanning the shelves of some of our feminine friends (Pinkalicious, Angelina Ballerina, etc.). If anybody wants to guest post with their selection list for girls drop me a line!
Anybody else have any house favorites they care to share?